---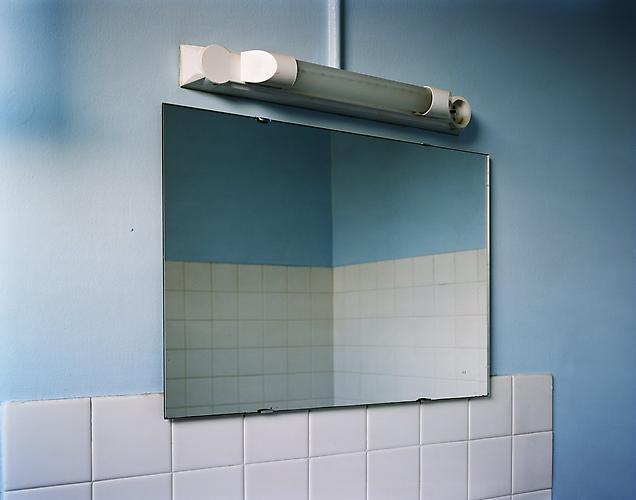 ---
Press Release
THE STUDY Project Space
Matthew Monteith
April 7 - May 14, 2011
Click here for artist website.
The urge to lift the camera to mediate on one's own reflection is a
classic one, along with the surreal twists of an amusement park
mirror, the bathroom or bedroom self-portrait, and objects caught in a
window or the chrome of a car. Mirrors are ubiquitous, used both to
reflect images and light, but also to enlarge a space and they
represent a desire for visual self-reference that intrigues me. The
world responding back from a mirror is taken to be an exact replica of
the world in which we live, but I am drawn to the Hall of Mirrors
effect, where looking into the glass creates both a progressively
smaller world while expanding something finite into an eternity,
making me curious to know what is at the end of the infinite visual
echo and therefore impossible to reach. What captivates me the most,
however, is the idea that mirrors reflect spaces that technically do
not exist.
Artist website