---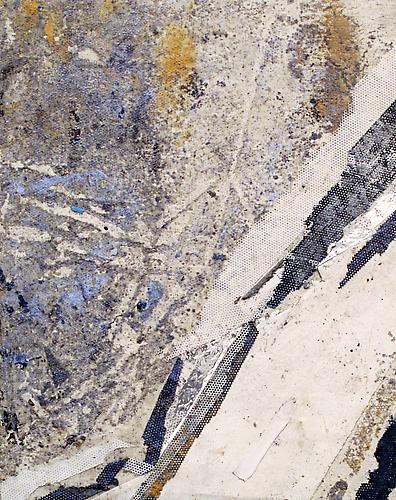 ---
RYAN WALLACE
In Ryan Wallace's paintings, sculptures and installations a precarious nature of final outcomes is embraced and exploited. While precisely arranged, each work is an articulation of arbitrary marks and mildly controlled accidents. Familiar shapes manifest, repeatedly revealing themselves throughout various compositions, medium and approaches. Wallace's works evoke spiritual and meditative qualities, fluctuating between angst and serenity. He invites the viewer to ponder the inquisitive nature of his explorations rather than receive any specific direction or set statement.
Recent projects have been informed by the Bulletin of Atomic Scintists' Doomsday Clock, Pierre Teilhard de Chardin's Omega Point, Ray Kurzweils' evolutionary Singularity and work being done at CERN with the Large Hadron Collider. This type of data is collected and serves as a starting point for his works which act as visual solutions to his own curiosities and meditations on systematic themes as they relate to contemporary experience.
He is a graduate of the Rhode Island School of Design and a recent recipient of a Pollock Krasner Foudation Grant. Wallace's paintings, works on paper, installations and sculptures have been exhibited in galleries, museums and institutions across North America and Europe. He currently lives and works in Brooklyn, and Amagansett, New York with his wife and son.
Artist website